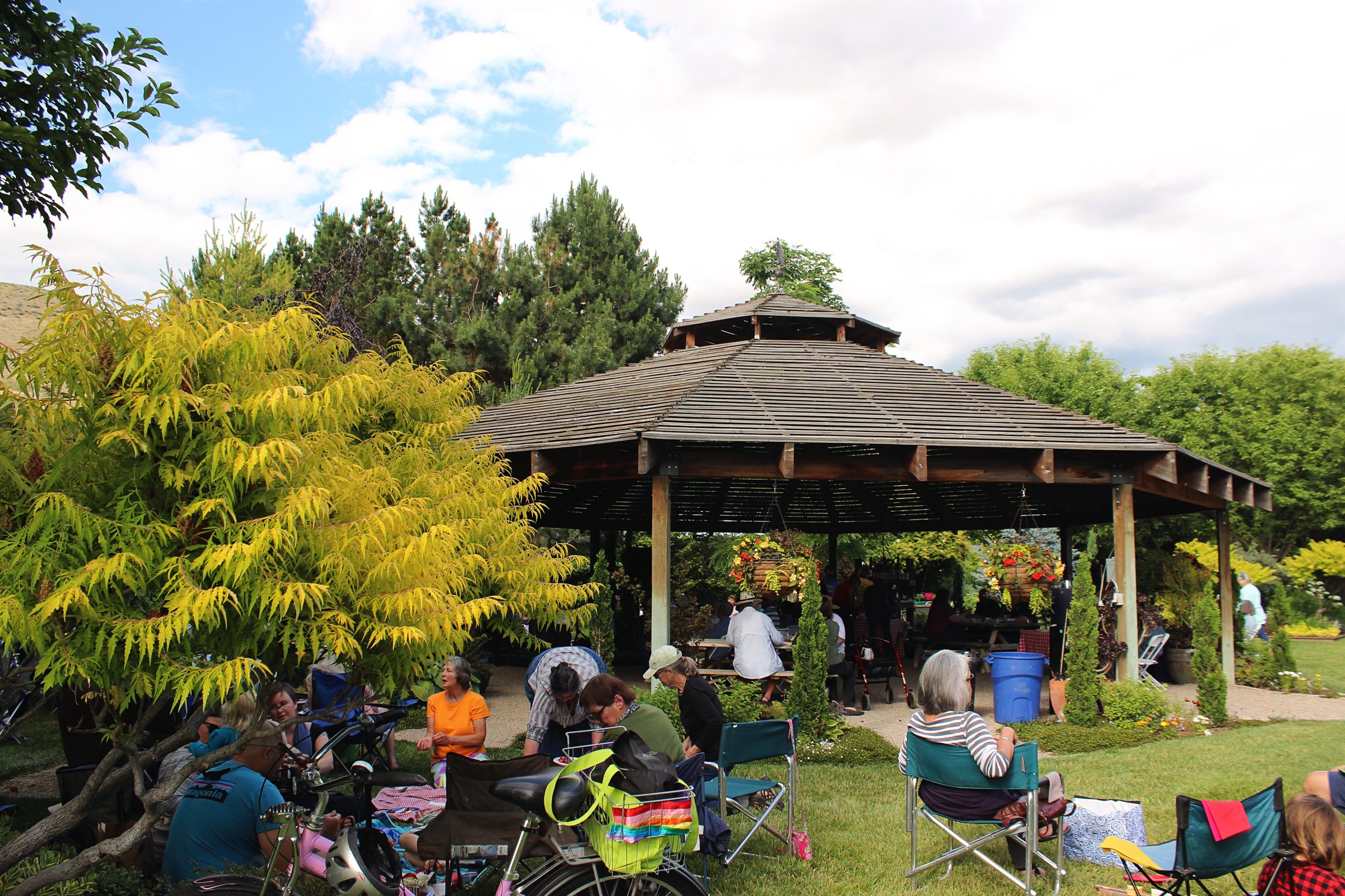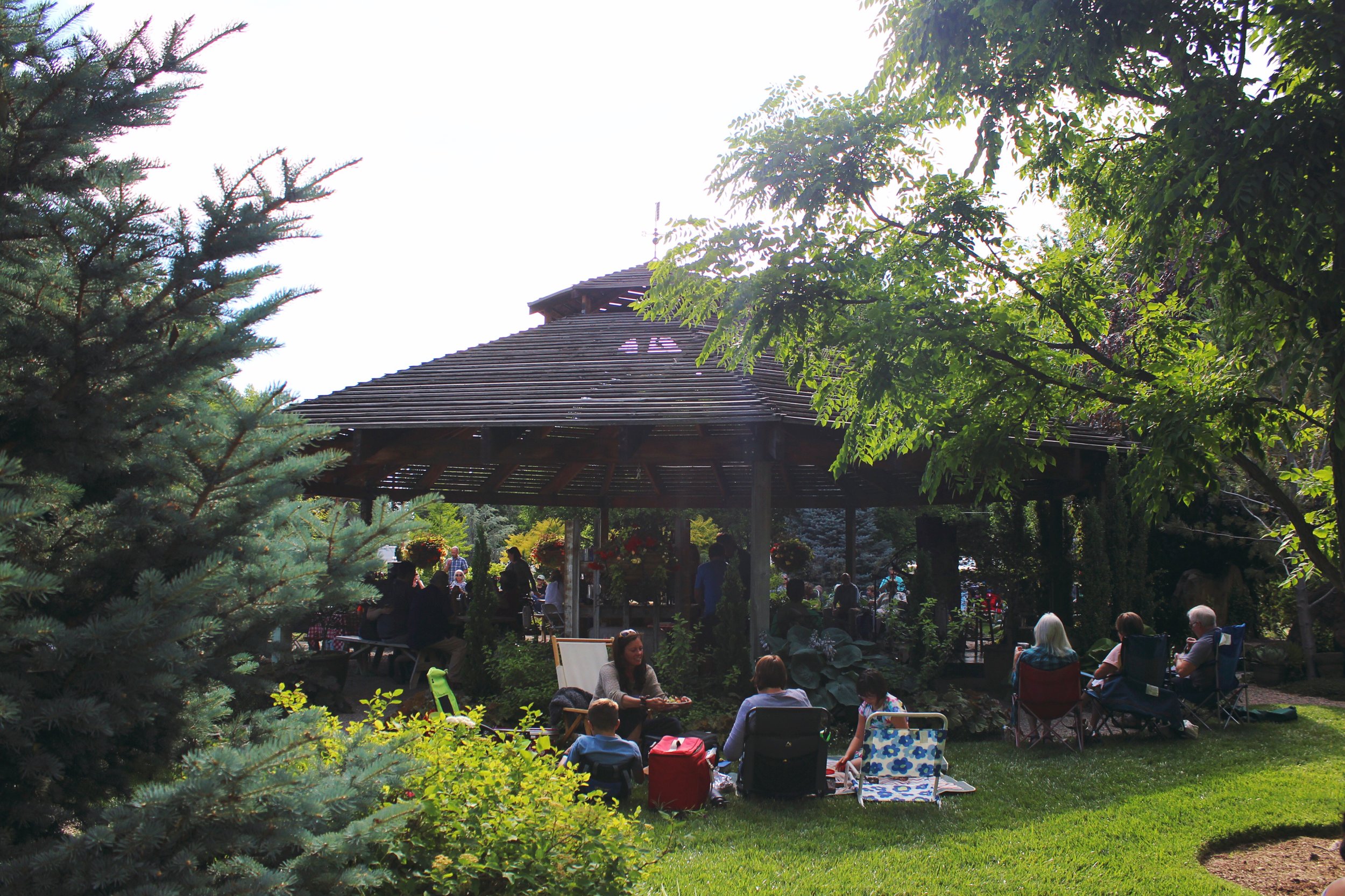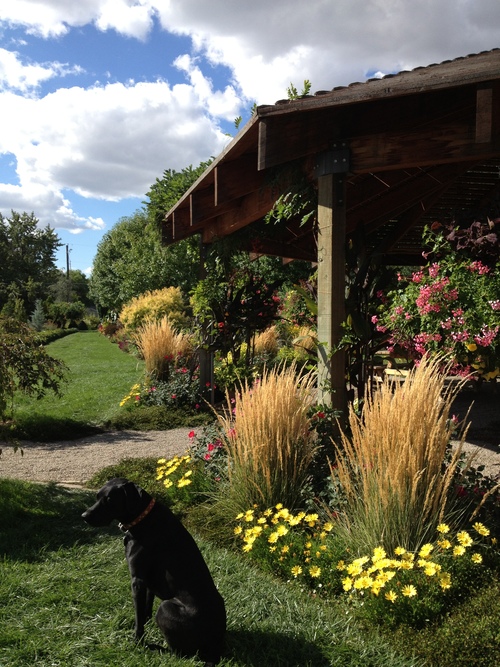 The Legacy Gardens
To the north of the main retail operation is an acre and a half display garden. The garden was developed in 2005 to commemorate the 75th Anniversary of Edwards Greenhouse. The inspiration for the gardens was to honor the many employees and friends that helped Edwards become the institution it is today.
As a very important benefit the garden showcases various trees and conifers as well as perennials, annuals, and vegetables. The focal point of the garden is a 1400 square foot gazebo designed and built by David St. Clair. The landscape was designed by perennial expert Anju Lucas, and principle care, design changes, and maintenance have been the responsibility of Marie Whyte since the garden's inception.
The Legacy Garden is open daily from dawn to dusk and is the gathering place for many of Edwards's horticulture activities, including the Mother's Day Potting Party and Garden Party. We are unable, at this time, to hold events that don't directly correlate with regular business purposes/hours.